The Time Machine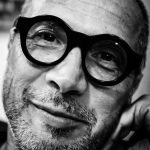 Il tempo da solo é esclusivamente movimento perpetuo unidirezionale ma associato alla musica assume un'altra forma.
The Time Machine è la musica che incontra lo spazio e il tempo!
Non ci sono più regole…
The Time Machine un viaggio nel tempo attraverso la musica dagli anni 60 ad oggi.
Conduce Anacleto Ciarpella

From 60's to the Future.